When buying a bicycle in a store, we all know that pedals are the most important and integral component of this vehicle, but we hardly think about the types of bike pedals and how important it is to make the right choice in their favor. The colossal variety of models, shapes, and manufacturers can confuse any buyer.
It's important to consider everything: riding style, expected feel, and preferred level of control, which determines overall handling and comfort. Let's find out what the differences are and why it's sometimes worth buying new pedals when the bike manufacturer has already taken care of them and included them in the package!
Most common pedal types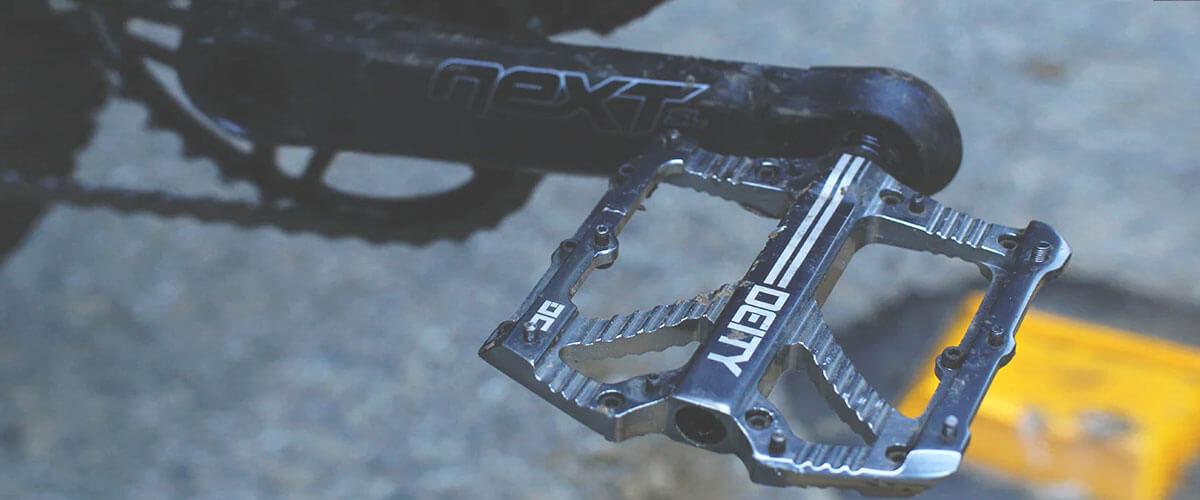 Clipless
Despite the name "Clipless", this pedal is a platform that attaches to the rider's shoe by snapping a cleat that is mounted on the rider's sole. This model is becoming increasingly popular among cyclists of all levels of professionalism, as it allows you to feel full control of the vehicle.
The precise fixation of the foot in one position increases the efficiency of pedaling and has the following advantages:
Reduces stress on your joints and improves muscle function.
More power is transferred to the pedal with each pedal stroke, which is great for climbing, accelerating, and long rides.
Maximum contact allows your feet to transfer more power to the pedal, which is useful for long rides, hard climbs, and acceleration.
Increased maneuverability and lightweight.
However, it is worth considering the disadvantages of complete fixation:
Special footwear is required.
Some adjustments may be required during the initial period of use. You should practice unclipping before you start.
Walking in "clips" is extremely uncomfortable because of the built-in spike, which can protrude beyond the sole.
Flat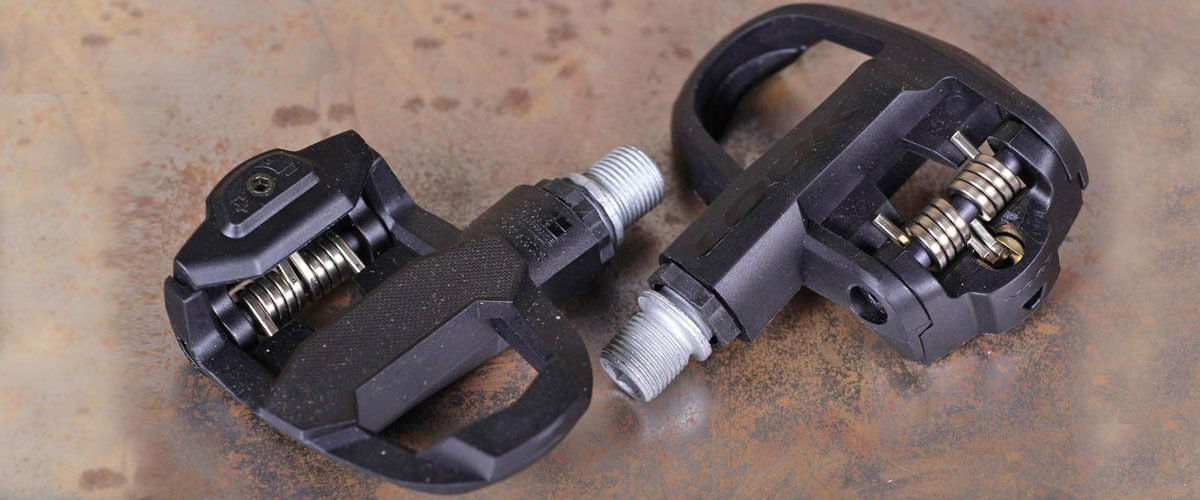 Unlike clipless pedals, flat pedals have a stable and wide surface that increases the contact area with the sole and provides freedom of movement for downhill, freeride, and BMX riders. Importantly, this type of bicycle pedal does not require special shoes or cleats and is easy to maintain. Anyone can use flat pedals with their usual comfortable shoes, making them fully accessible for casual riding.
Hybrid
They are actually a combination of "Clipless" on one side and a traditional flat pedal on the other. Their versatility allows the rider to ride in both regular shoes and cycling shoes by simply flipping the pedal backward. It is a great choice for those looking for a way to combine regular riding and competition without having to purchase multiple sets of pedals.
Pedals for a specific type of riding
Road bike pedals
It is also worth mentioning another special type of contact pedal designed for road riding, where the pedal surface is light and minimalist and also requires special shoes with special attachments (spikes) that provide a stiffer foot fixation and increase the footprint.
Road spikes are designed to provide maximum grip on the contact mechanism of the pedal itself. This secure connection between rider and bike provides greater power transfer and efficiency with every movement on the trail. But I'd like to point out that road shoes are also lightweight, fairly stiff, and not designed for walking on dirt or asphalt.
MTB pedals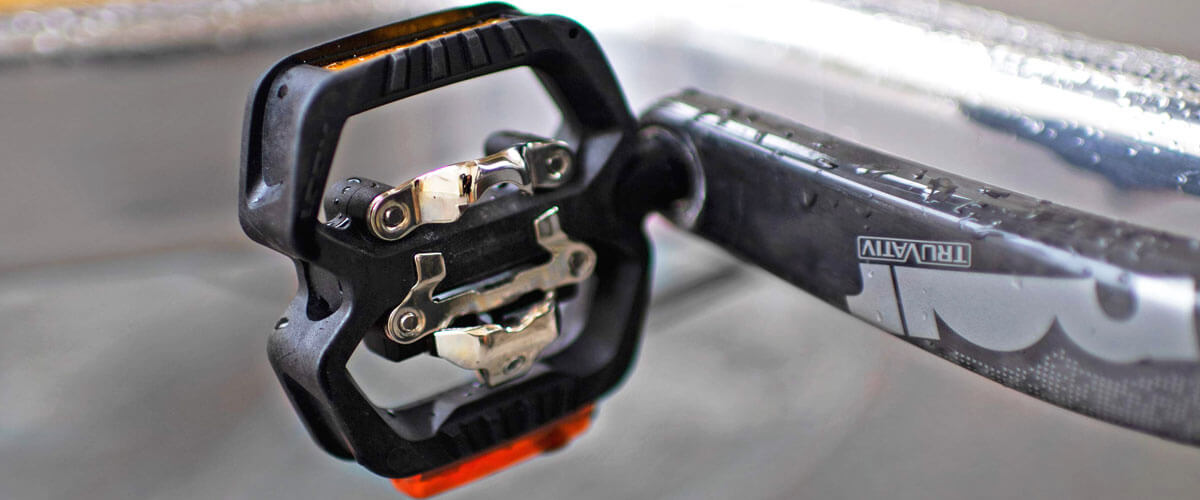 Designed for off-road use, mountain bike pedals come in different styles, including clipless, flat, and hybrid, to meet the needs of all types of cyclists. The pronounced spikes (which can be removed) provide a good grip between your foot and the pedal platform, providing more control and holding the bike on the toughest road parts. Most importantly, they are made with high-quality materials that resist impact and wear, allowing them to withstand the high loads typical of extreme riding.
Commuter pedals
If you're looking for a reliable and comfortable set of pedals for your long-distance daily commute, you may find the efficiency of clipless or hybrid pedals useful. Casual cyclists who prefer comfort and ease without the need for special shoes may benefit from flat pedals. Built-in grips or pins on some commuter pedals prevent your feet from slipping in wet or rainy weather, providing extra protection and control.
Either way, the best pedals for commuting to work or school are the ones that fit your individual needs and riding style. It is this choice that guarantees you a comfortable, convenient, and safe ride.